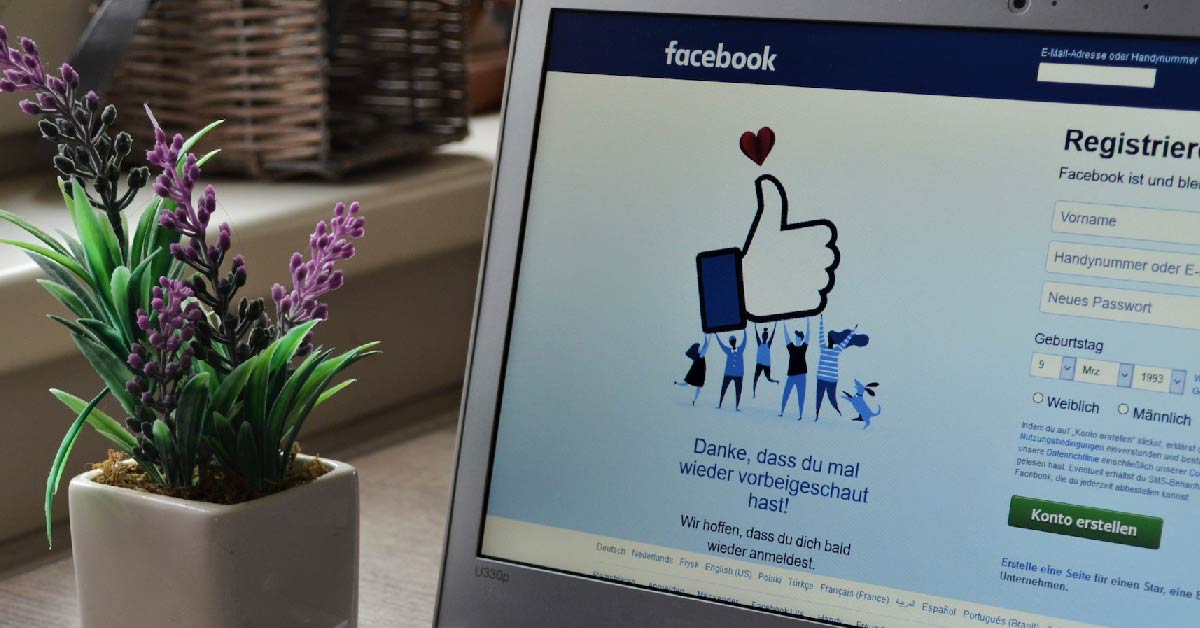 How to Increase Conversions on Facebook Ads: 5 Must-Follow Steps for 2022
With over 2.7 billion monthly active users worldwide, Facebook has proven to be one of the most effective advertising platforms to bring in leads and sales.
However, with ever-rising advertising costs on Facebook, it's crucial to have a clear-cut campaign strategy to get the maximum ROI from your Facebook campaigns.
In this article, we will look at 5 practical steps that you can employ to get maximum conversions for a given budget from Facebook ads.
To make it more specific, if you generate leads from a landing page or sell products on your e-commerce store using Facebook campaigns, you can count on these exact steps to get more conversions.
Let's get started.
1. Choose the right campaign objective and conversion event
This might sound silly if you are a seasoned Facebook advertiser. But I have seen people getting confused between campaign objectives and spending their hard-earned money on campaigns with wrong objectives.
Here's what you need to do.
If you are trying to generate leads using a landing page or get sales from your e-commerce store, you need to choose the 'conversions' objective first.
Only when you choose the conversion objective, Facebook can try and find the right people who tend to convert for your offer on your landing page.
Facebook's algorithm is so smart that it can actually find the right people who are likely to convert for your offer. But at the same time, if you choose the 'traffic' objective, you may get link clicks or page views, but the traffic that you get from that kind of campaigns is very unlikely to convert.
So, always choose the 'conversion' objective and pick the right conversion event thereafter.
The conversion event that you choose for your campaign is also critically important.
For example, in the case of e-commerce campaigns, if you choose 'purchase' as your conversion event, Facebook is going to show your ad to people who are likely to make a purchase.
At the same time, if you choose 'add to cart' as your conversion event, Facebook will try to show your ads to people who are more likely to add your products into their cart.
2. Keep monitoring key metrics and take the right action
The Facebook ads manager dashboard might seem a little overwhelming for newbies. But just by tracking some of the key metrics alone, you can make important decisions on your campaigns to get more conversions.
Click-through Rate (CTR)
CTR is one of the first things to monitor on any ad. When you are spending money to show your ad in front of a thousand people, you ideally want to know how many are clicking on it, right?
The CTR is a percentage figure that basically tells you how many have seen your ad and how many clicked on it.
Here is the formula to calculate CTR.
Click-through Rate = No. of clicks / No. of impressions
CTR on Facebook ads vary according to your creative, audience, industry and even location.
As per WordStream, the average CTR on Facebook Ads is 0.89% across all industries.
Depending on your industry, if the CTR of your ad looks to be on the lower side, you ideally want to reconsider certain aspects of your campaign.
A low CTR can often lead to less landing page views and thereby lesser conversions.
On any conversion campaign, try to keep your link click through rate above 1% to achieve better results.
Cost Per Conversion
Apart from CTR, another key metric that you need to keep an eye on is Cost Per Conversion.
Cost per conversion is the amount that you pay on Facebook to get a single conversion. This conversion can be a lead or a sale depending on your campaign type.
A campaign's success is majorly attributed to the cost that you pay for a single conversion and the value that conversion brings you. When you bring your conversion costs down, you will be able to generate more conversions without increasing your advertising budget.
Conversion costs vary depending on your industry, product/service, target market etc. You might want to run your campaigns at least for a week to get an idea about the average conversion costs.
ROAS (Return on Ad Spend)
Probably the most important metrics that you need to track on a conversion campaign would be the ROAS.
ROAS or Return on Ad Spend simply explains how much revenue is generated in return for the money spent on Facebook ads.
ROAS of Facebook ads can be calculated with the below formula.
Return on ad spend = conversion value / advertising cost
For example, if you spend $100 on Facebook ads and make a sale worth $1000, your ROAS would be 10.
In the end, above everything, ROAS is the one metric that can decide the success of your Facebook campaigns. Even if your cost per conversion is high, a good ROAS can lead your business into success.
Now here is what you need to do to increase your CTR, bring the conversion costs down and achieve an exceptional ROAS.
a) Use a catchy ad creative. Something that could make people stop scrolling on their feed to have a look at your ad. This can be images or videos and it should ideally be well aligned to the product or service that you are selling.
b) Get your audience right. If your ad is targeted at the wrong audience, people may not even bother clicking on your ad. Also, if you have a catchy creative but the wrong audience, you might be able to get a lot of clicks on your ad without any actual conversions happening in the form of leads or sales.
c) Have an appealing ad copy. Your ad copy should be strong enough to hook people on to the ad and invite them to visit your landing page. A good ad copy comprises of a hook, an appealing offer and clear messaging.
3. Test everything (audience, creative, copy, CTA etc.)
If you ask any seasoned Facebook advertiser, they will tell you it takes a lot of testing and optimization to find out the best performing creative, audience and even landing page.
It usually isn't a 'set it and forget it' game, and you need to be open to making changes and testing new elements of the campaign.
Here are a few things to keep in mind when you try out various combinations of audience and creatives.
a) Try to understand your audience inside out before starting the campaign. If you have a proper understanding of your audience or buyers, it is a lot easier to get the targeting options right. You could include factors like your audience location, their age group, gender, likes and dislikes, behaviour etc.
b) When you set your audience at the ad set level, you will be able to see whether it is defined, broad or narrow. It is always better to start at the defined position and then depending on the performance you can go broader with targeting.
c) One of the most powerful features of the Facebook advertising platform is the option to create custom and lookalike audiences. Custom Audiences allow you to create audiences from a customer list (e.g. email list) or based on user behavior within the Facebook platform. This could include people who visited your landing page or people who watched one of your video ads.
d) The Look Alike Audience is an even more powerful feature that allows you to find out an audience that is similar to what is working for you. For example, if you have an email list of 1000 people who have bought your product, you can just upload it to the ad set and create a Look-Alike Audience of people who are very similar to your existing buyers.
e) As I mentioned above, Facebook ad creatives play a great role in the success of a campaign. However, you will need to do a lot of testing to find out a well-performing creative. You can look at the creatives your competitors are using or explore the Facebook ads library to find ideas for creatives.
f) One thing that I have observed about ad creatives is when you use more raw or user-generated images or videos they often tend to perform well when compared to more produced ones. For example, images that look less like stock images and more like taken on a mobile camera, often brings more clicks.
Just like your campaign, test the various aspects of your landing page to get maximum conversions out of it.
Here are some of the top things that you need to test and refine on your landing page.
Have a catchy and clear headline in the above the fold area (test variations)

Have a clear call to action, test its variations.

Make your offer irresistible. Test various offers to find out what works best.

Use testimonials. Videos work better than text.

Showcase your client logos.

Include stats from reputed publishers that can impact customer decisions.
Most importantly make your landing page user-focused. On the landing page, tell your users how you are helping them solve some of their problems through your product or service. Also, list down your core product/service benefits and try to handle any of their objections through FAQs.
4. Leverage social proof
Social proof including likes, comments and shares are a great way to improve your campaign performance on Facebook.
Campaigns that receive a lot of engagement in the form of comments usually perform well and it helps in bringing the conversion costs down. Whenever you receive a comment on your ad, try to give a reply to it. Even if it is a negative comment, try to give a reply offering help.
Just like comments, likes and shares on your ad act as social proof and makes your ad more click-worthy.
One tactic to bring more engagement to your conversion campaign is to run a 'Post Engagement' campaign parallelly.
You can do this by following the below steps.
Create a normal conversion campaign geared towards your objective (lead generation using a landing page or store purchase).

Find out the post IDs of your ads within your ad sets. (You can find it by previewing your ad and then opening it as a post. See images below)
3. Create a new Post Engagement campaign, set your targeting and use the post IDs we found in the above step to create ads.
Here, you are making use of the same post in the conversion campaign as well as in the engagement campaign. The engagement campaign will help you gain more social proof in the form of likes, shares and comments on your ad, and as you have the same post (with the same ID) used on the conversion campaign, it will help you bring down your CPMs (cost per impressions) and thereby conversion costs.
5. Give enough time to your campaigns to complete the learning phase
This is a common mistake committed by many newbies. Once you start a new conversion campaign, it should be given enough time to complete the learning phase. Facebook needs at least 50 conversions in a week to complete the learning phase.
The learning phase is the period where Facebook ad delivery system learns more about your ads and finds out the best way to deliver them.
But if you keep performing significant edits on your campaign right after it has started running, it could reset its learning phase, meaning the learning phase can start from zero again. This will delay your campaign from completing its learning phase and can affect its performance.
We talked about 'significant edits' above. It is essential that you understand what significant edits are. If you make any of the below changes on your campaign, that is considered a significant edit and it can reset the learning phase of your campaign.
Changes in targeting

Changes in conversion events

Changes in ad creatives

Addition of a new ad to the ad set

Changes in the budget (smaller changes may not affect)

Changes in bid strategy
Final words
A conversion campaign on Facebook often takes a lot of testing and optimization to yield the right results. Whether you are trying to achieve purchases or leads, all the above mentioned methods can be applied to your conversion campaigns.
Always make sure you are testing enough to find the right combination of audiences and creatives. At the same time, give your campaigns enough time to complete the learning phase and optimize well for conversions.
Good luck with your campaigns.